I've now lived with the Garmin Vivofit for just over 3 weeks, so I feel like I can say what I need to say about it now.
It is, quite possibly, 1 000 times better than the Zip.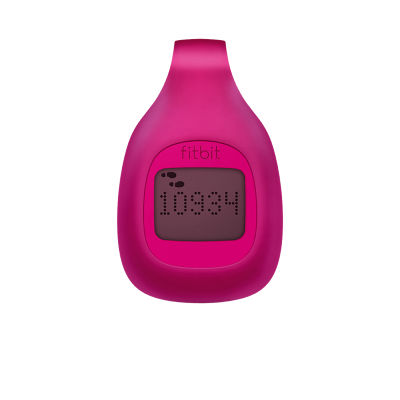 I'm not going to start moaning about the Zip again, but I do have to point out that these two devices are not in the same category. The Zip is an entry level device; the Vivofit is at the mid-high end. Comparing the two directly would be like comparing a budget Windows tablet hybrid to a current-gen iPad Air. Not that that has stopped anyone.
So, I will refrain from making the comparison, and focus purely on the features of the Vivofit. Again, I could never hope to cover the kind of detail that dcrainmaker does, so I will just detail how I have been using the device on my long fitness journey.
The Vivofit came with two bands, one for lady wrists, and one for dude wrists. I use the lady wrist one as my main band, switching to the dude wrist one when I'm boxing so that it sits on my forearm above my glove. It's nice to be able to have a use for both bands, so it doesn't feel like I'm wasting.
I leave the time screen on, so the band sits on my left wrist in place of my watch. I'll cycle to the steps screen if need be, but I actually don't get too torn up about number of steps any more. I glance over distance covered and calories burned with mild interest; those 2 figures never impacted me much anyway.
Which brings me to the main reason I bought this baby: heart rate monitoring. In conjunction with my Premium HRM monitor strap, I can now track my heart rate in real time. This became important to me because I need to know if my fat burning efforts were having any effect (they are).
When I box, I check the HRM screen to ensure that my heart rate stays within my fat-burning zone. My heart rate was maxing out at 189 bpm during a normal boxing session – signs of being unfit, and also far too high.
I do know that the fat-burning zone is somewhat a misleading term, but for someone like me, who has never had an exercise schedule and always detested any sort of sports, I need to have workouts which don't destroy me completely. This is why I don't do Tabatas for my entire workout.
Another reason I love the Vivofit is the fact that is is waterproof. When I swim, I make sure my ladders end at the shallow side, so I can get above the water so the heart rate signal can transmit.
When I sync the band using the USB dongle, I can view the data on graphs at Garmin Connect. Here, various reports can be configured using the web interface. The main reports I check are the average heart rate, and sleep tracker. What I have found useful is if I forget to switch the Vivofit into sleep mode (which has been happening a lot over the last 2 weeks), I can indicate my sleep time and the graph will recalculate the data. Brilliant.
Syncing with MFP helps also, and since it's a two-way flow of communication, what I do on Garmin affects my calories on MFP and vice versa. The red inactivity bar also reminds me to get up from my desk at work, go downstairs and grab a glass of fruit-infused water. Overall, if I had a rating system, I would give the Vivofit 25 stars.